If you are as passionate as we are about our vision to be silence breaker in the community, we invite you to explore a career with Aphasia HK. We've built a team of highly committed individuals who are transforming the lives of thousands of families here in our community.
Our team are creative, collaborative, and willing to do whatever it takes to get the job done. They embody our core values and believe in our vision and mission. If you enjoy a work environment that is challenging, rewarding and making an impact, do not hesitate sending your resume and CV to info@aphasia.hk.
如果你和我們一樣,希望在社區內成為沉默的打破者,我們誠意邀請你加入香港失語症協會。我們是一個充滿抱負的團隊,致力為香港數千名失語症病患者及其家庭改變生命。
我們的團隊充滿創意、互相合作,並竭力完成所有工作。我們懷着抱負,體現我們的核心價值。如果你享受一個充滿挑戰性、富有意義及影響社會的工作環境,我們誠意你加入我們的團隊。
請把你的履歷電郵至 info@aphasia.hk 與我們聯絡。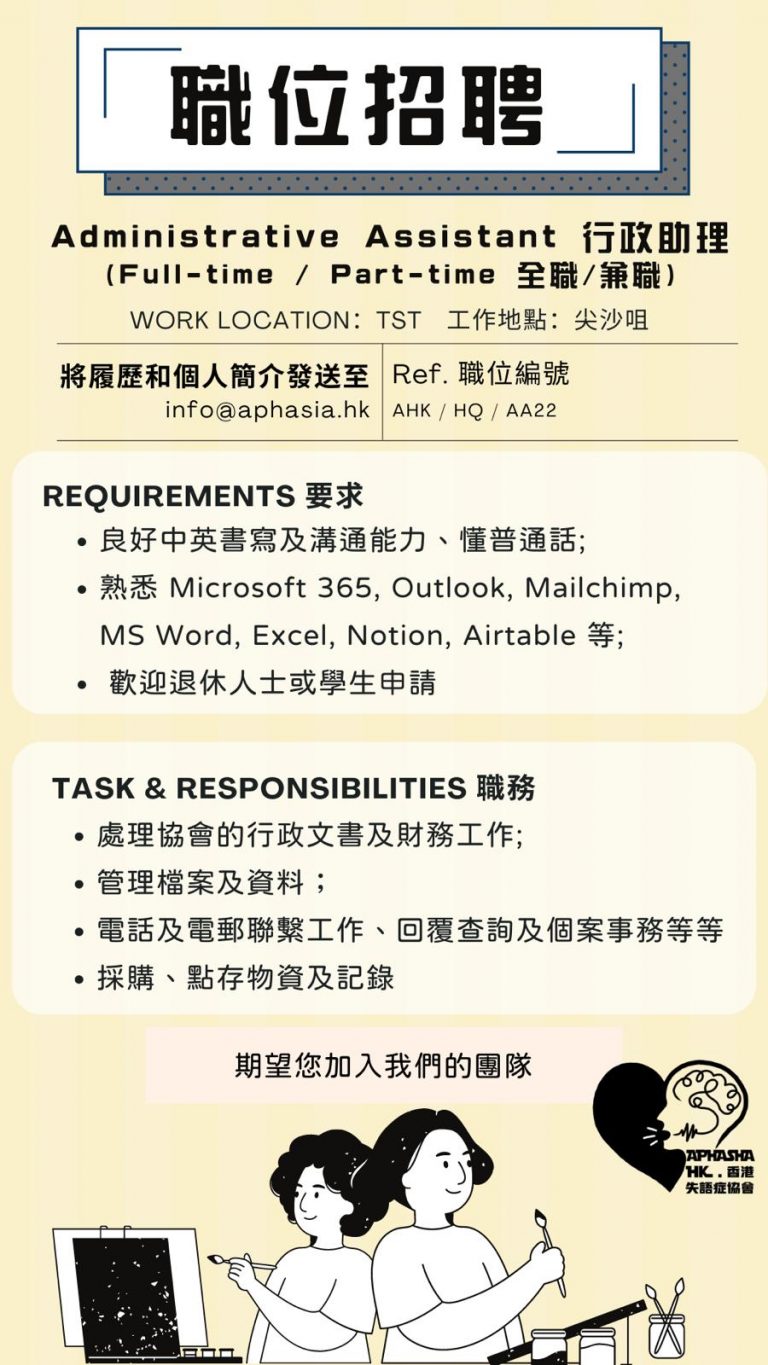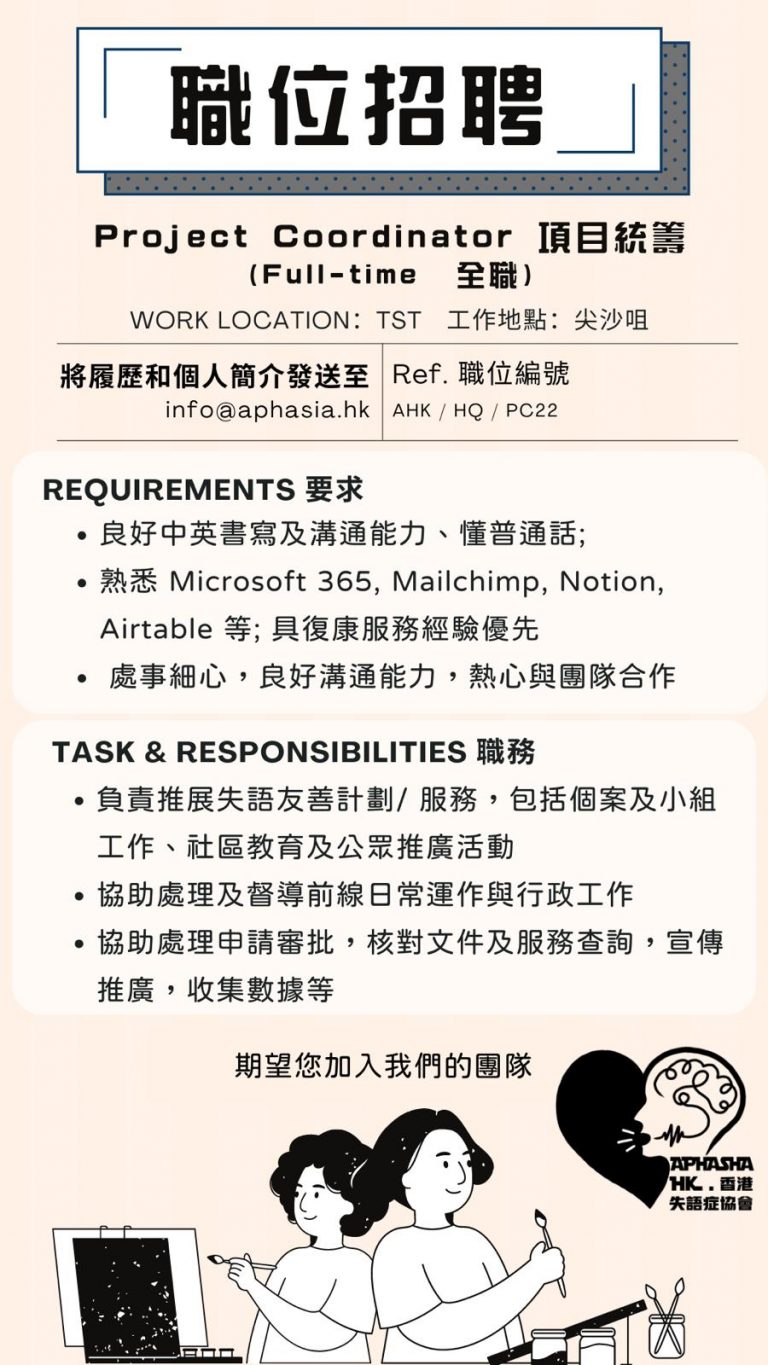 Administrative Assistant 行政助理
Main Duties:
Provide secretarial and clerical support including word processing, data entry, filing and scanning;
Assist in maintaining central filing system, databases and inventory records;
Assist in preparing monthly accounts on income and expenditure;
assist and support on updating and maintaining IT systems and webpage details;
Perform other administrative and association duties as assigned by the Directors.
Requirements :
Holders of High Diploma or above, relevant work experience in healthcare and social services sector preferred,
Relevant work experience in running programmes,
Able to read, listen, speak, and write fluently in Chinese and English.
Willing to learn, be open-minded in exploring new ideas
The successful applicant will work as a member of a team which includes renowned professionals and academia in the field of communication disorders. We offer flexible working hours, competitive compensation, supervision and professional development.
Interested parties please send 
an application with full resume to info@aphasia.hk. 
Project Coordinator 項目統籌